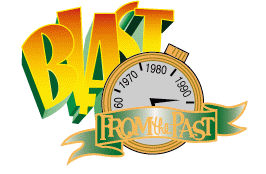 Back to the Future has become one of the most interesitng hobbies. You can find many of the prop/replica and collectibles on www.ebay.com , but if you're looking for real props there you'll pay a hefty price, this is also the main source for fake replica props. Some of the most popular ones are the Gray's Sports Almanac, Save the Clock Tower flyer, and Doc's 1885 letter. But new more creative props are popping up all the time, hoverboard replica's are the most appealing to me, since they are almost identical in every way. You can find officially licensed merchandise on www.bttf.com , here you can find REAL props that come with certificates of authenticity. You can also get very rare items, here.
Some people prefer to collect costumes from the movie, Marty's 1985 costume is the most common one, with the Denim Jacket, and Red "Life-Preserver". If I could choose any costume it would have to be the shirts Doc wears in 2015, the red one with the Japanese characters on it, or the blue and yellow one with the trains that Doc later uses as his bandana in 1885. I personally like to collect prop-replicas, but they are for my own personal collection. I would much rather make the myself on Photoshop than pay ebay's ridiculous prices.
At our Yahoo Group we have images of high-quality props for you to print out for your collection, so if you enjoy making prop/replicas for yourself, Come on Down and see us - Fusion Industries at anyone of our 29 convenient locations, and remember keep em' flyin!




Click to subscribe to fusion_industries